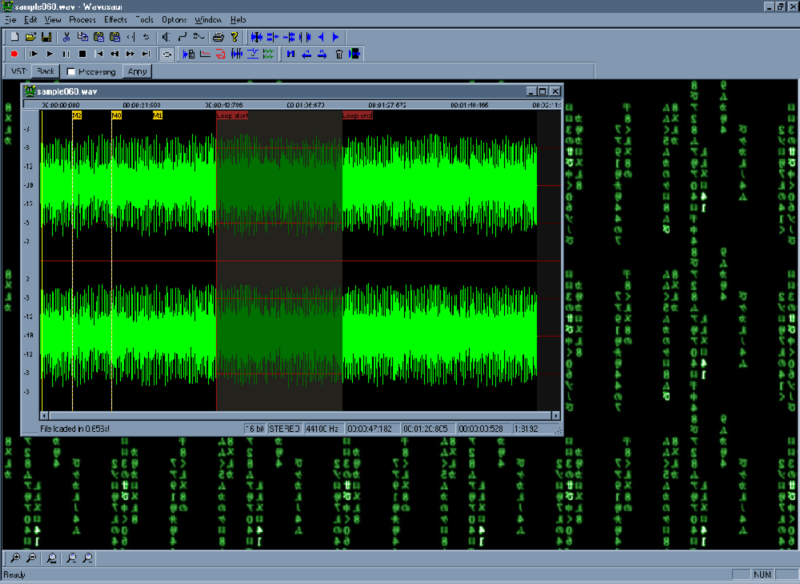 Click to enlarge
Description:
Wavosaur is a free and efficient audio editor for Windows : do digital audio editing and recording , add VST effects, repair and clean your audio, perform various operations with audio data, change sound in real time, masters your track, process your sounds with VST effects in real-time
- easy to use interface will get you started running. fast zoom in/out with mousewheel.
- ability to work with multiple files at the same time in seperate screens.
- supports a number of file formats including wav (and multichannel wav), mp3, vox, au, aif, AKAI S1000 and many more.
- sound editing functions with undo include cut, copy, paste, delete, mix, insert silence, mute, auto-trim and more.
- export MP3
- audio tools include amplify, normalize, sample rate conversion, pitch shift and more.
- fade in and out with many different curves
- automatically remove DC offsets.
- recording and playback through any windows compatible audio device, you can use ASIO drivers, and do audio routing.
- analysis tools include spectral analysis (DFT) 2D and 3D, sonogram, real time oscilloscopes.
- supports any sample rates, stereo mono or multichannel, 8, 16, 24 or 32 bits PCM and 32 bits float.
- supports VST plug-ins, real time preview/processing, displays VST GUI, chain VST effects plugins, load/save presets fxp/fxb, load/save VST chains.
- regions can be saved as separate files.
- support for loop points and region markers.
- real-time analyzers : volume input/output oscilloscope, FFT and pan.
- analysis : 2D and 3D spectrum, sonogram, statistics. Exports statistics and spectrum as text.
- synthesis generator : generate simple waveform.
- skinable interface ( download skins at wavosaur skins.php ).
- MIDI controlable.