Software:
Featured: iCash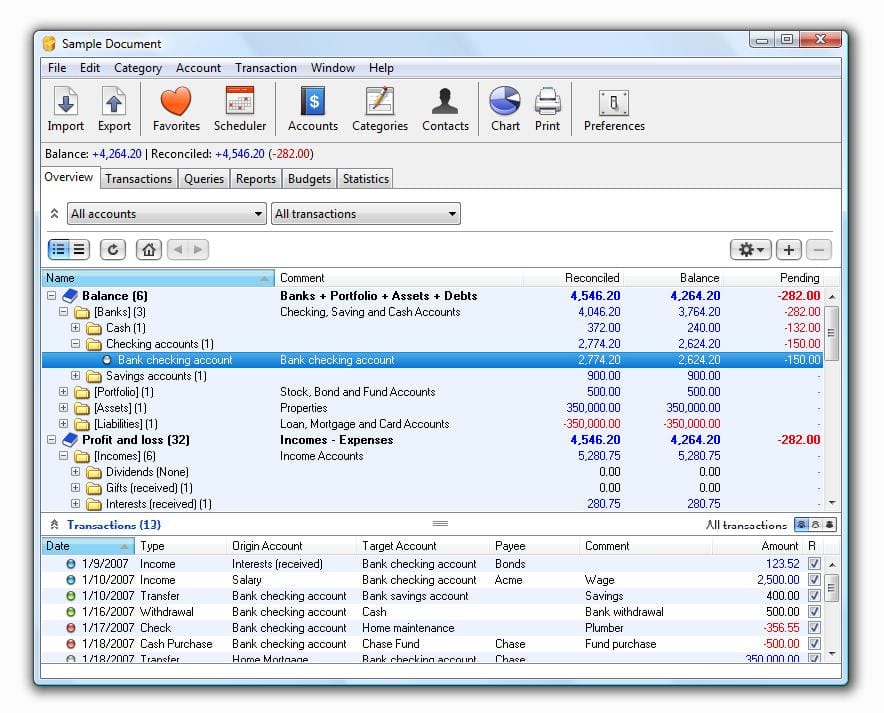 Click to enlarge
iCash
iCash is a software intended to control your personal finance, keeping track of incomes, expenses, credits, debts and Banks transactions for you. As simple as creating the accounts you need and move money between them!
More info
-
Download
-
Get it now!
Soft14:
| | |
| --- | --- |
| | |
| | |
Omega Enterprise Manager is a complete administrative solution fo

r your business. You can manage all aspects of your company from a single comprehensive, highly flexible software application.

See also:

budgeting tool

,

business tool

,

financial tool

,

planning tool

,

software tool

,

managing tool

,

finances tool

,

debt tool

,

management tool

, ...

[

Download Omega Enterprise Manager

-

Get Omega Enterprise Manager now

-

More info about Omega Enterprise Manager

]
Suggested software:
EasyWebEditor
A professional and easy to use software for creating your own Web site.
| | |
| --- | --- |
| | |
| | |

See also the other sections: Business, Finance Personal Finance section 1, Business, Finance Personal Finance section 2, Business, Finance Personal Finance section 3, Business, Finance Personal Finance section 4, Business, Finance Personal Finance section 5, Business, Finance Personal Finance section 6, Business, Finance Personal Finance section 7, Business, Finance Personal Finance section 8, Business, Finance Personal Finance section 9, Business, Finance Personal Finance section 10, Business, Finance Personal Finance section 11, Business, Finance Personal Finance section 12, Business, Finance Personal Finance section 13, Business, Finance Personal Finance section 14, Business, Finance Personal Finance section 15, Business, Finance Personal Finance section 16, Business, Finance Personal Finance section 17, Business, Finance Personal Finance section 18, Business, Finance Personal Finance section 19, Business, Finance Personal Finance section 20, Business, Finance Personal Finance section 21, Business, Finance Personal Finance section 22, Business, Finance Personal Finance section 23, Business, Finance Personal Finance section 24, Business, Finance Personal Finance section 25, Business, Finance Personal Finance section 26, Business, Finance Personal Finance section 27, Business, Finance Personal Finance section 28, Business, Finance Personal Finance section 29, Business, Finance Personal Finance section 30