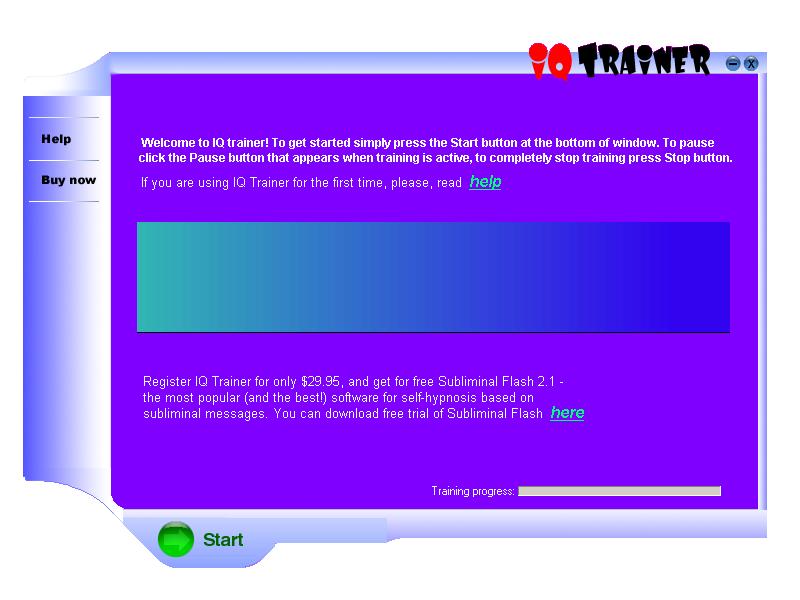 Click to enlarge
Description:
IQ Test trainer is dedicated to those who want to make themselves smarter.
Results of training include:
Making faster progress in your goals.
It becomes faster to do your work.
You can increase your intelligence quotient -IQ test score
You can dramatically improve the quality of your work.
Tasks become easier.
You can find more info about IQ test trainer at
http://www.topshareware.com/IQ-Tests-Trainer-download-40012.htm