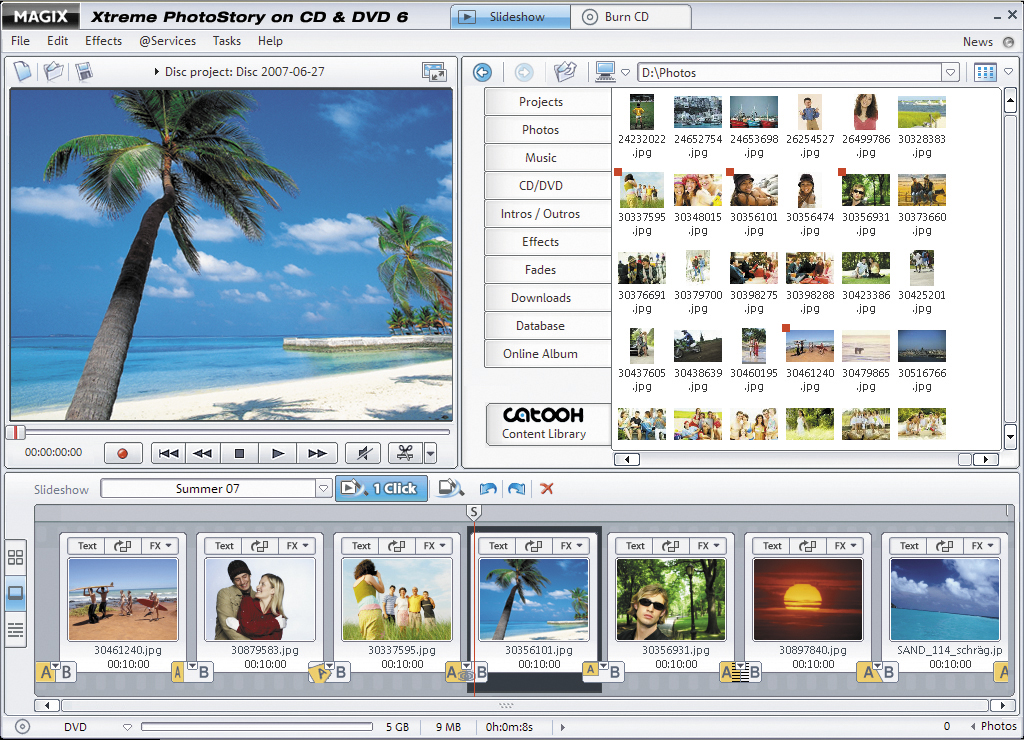 Click to enlarge
Description:
The most exciting way to experience your photos & videos on TV! With MAGIX Xtreme PhotoStory on CD & DVD 6 you become the director of your own cinematic slideshow. Transform your photos and videos into effect-filled, lively TV events -- even in widescreen format!
Ideal for beginners!
With handy Task Wizards and 1-click automation: Create impressive presentations and shows in 16:9 widescreen format, wich movie-like effects, virtual camera pans and custom soundtracks.
- Select photos & videos
- Insert effects & music
- The result: Breathtaking TV events!
New: The slideshow trailer
New: Animated decorative elements
New: Look good in every light
New: Every slideshow as a Flash video
Unique designing possibilities:
MAGIX StoryMaker makes it a breeze to create
unique arrangements: With the help of selected
decorations, dynamic camera movements, and
zooms, your optimized photos & videos can
become livelier than ever before.
- Optimize
- Decorate
- Add camera movements
- Rotate