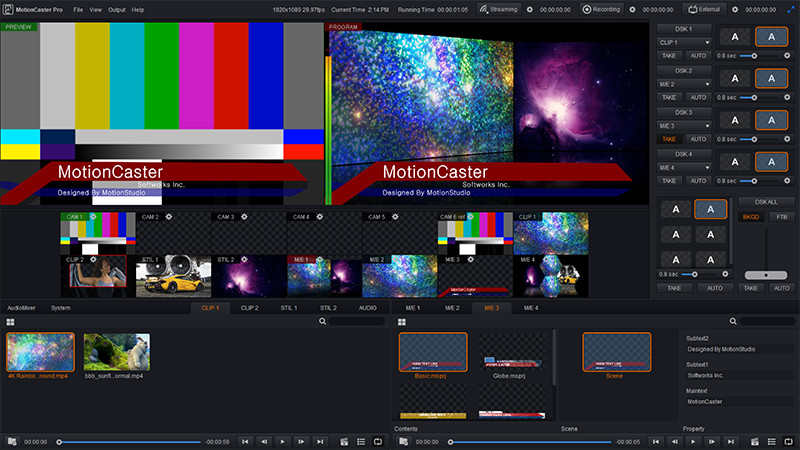 Click to enlarge
Description:
MotionCaster is a live streaming and broadcasting software that can easily handle complex tasks such as Switching, Character generator, Score Board, Virtual Studio and Streaming with only one operator.
It is possible to easily manipulate what is possible with the previous expensive equipment. In addition, Internet live streaming and video output playback can be divided into PGM and Clean.
MotionCaster is a comprehensive broadcast production software that contains all the features of a professional video production studio.
MotionCaster Features
- SD / HD / 4K SDI and HDMI simultaneous inputs and switching
- Multi Bitrate transmission
- PGM & CLEAN screen HD-SDI & NDI output
- Embedded audio mixing
- Real-time character caption
- High Definition Media Source Player
- PIP and overlay effects
- Provide a variety of transition effects
- High-definition H.264, HEVC, Apple ProRes codec encoding
- Easy and fast control with hot keys
- Simple streaming connection
- Real-time conversion of various input sources
- Fully realistic 3D virtual studio