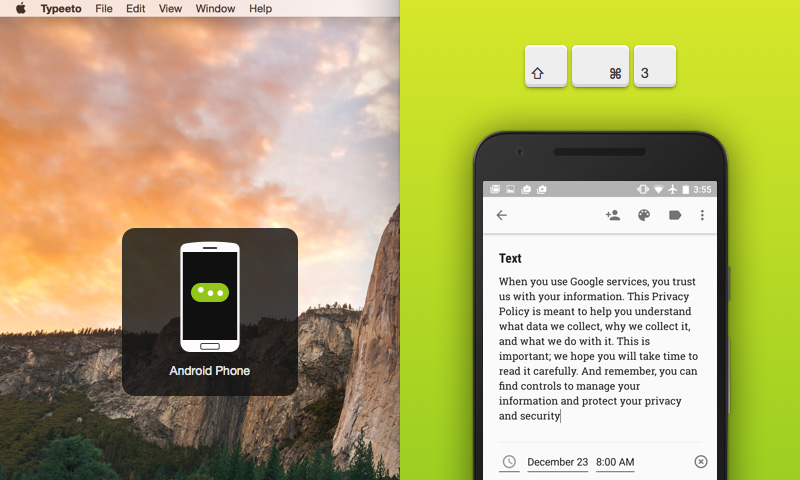 Click to enlarge
Description:
Typeeto is a handy Mac app that enables you to use your Mac keyboard as a Bluetooth keyboard for iPad, iPhone, Apple TV, Android, and many other different devices. Now you can use a full-scale keyboard to type in a text and it will be displayed in real-time on your device screen. You do not need to install any other apps on your device -- just connect it to Mac and start typing.
With Typeeto you can:
-- Write long messages on Mac and send them from mobile devices
-- Use a full-scale keyboard to manage your Apple TV or game console connected to TV
-- Manage music playback on your devices
Why Typeeto?
-- Connect any number of devices to Mac
-- Switch between devices with hotkeys
-- Save your time and effort - you do not need to set up an extra keyboard separately
How to start?
-- Turn on Bluetooth on Mac and a device you'd like to connect, make sure that both of them are discoverable;
-- Go to Bluetooth settings on Mac and pair the device;
-- Connect your device to Mac.
That's it! Your device is connected - start typing away.