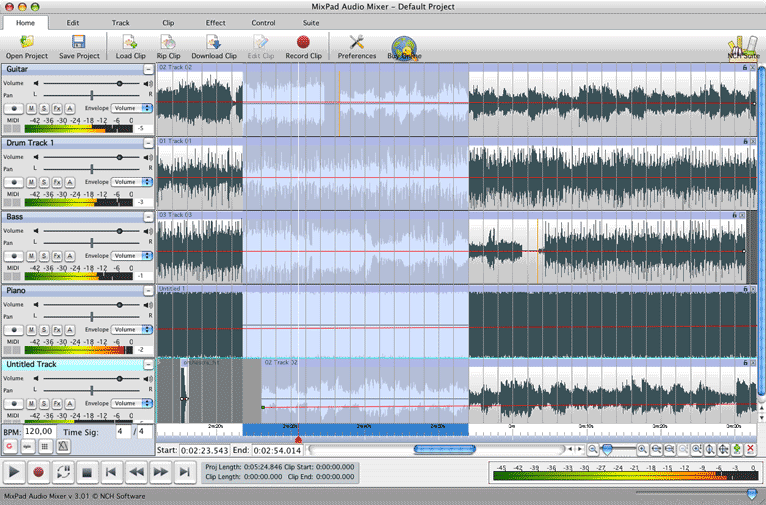 Click to enlarge
Description:
MixPad is a multitrack mixing software designed for professional Mac audio production. You can load or record audio clips and mix them together. You can place them at different times, pan the audio, adjust volume, or fade in or out. It is the digital version of using a multitrack recorder and mixing desk. This music mixing software allows you to create remixes and mash-ups as well as add your own recorded audio.
MixPad Multi-Track Audio Features:
* Unlimited audio track mixing
* Add audio effects including EQ, compression, reverb and more
* Very low latency for sample accurate recording
* Record single tracks or multiple tracks simultaneously
* Supports a range of audio formats including wav, mp3, vox, gsm, and many more
* Export at all popular bit depths up to 32 bits floating point audio.
* Includes a royalty-free sound effect and music library
* Integrate with other NCH audio software for a complete sound studio on you computer
* Intuitive graphical interface with drag and drop functionality