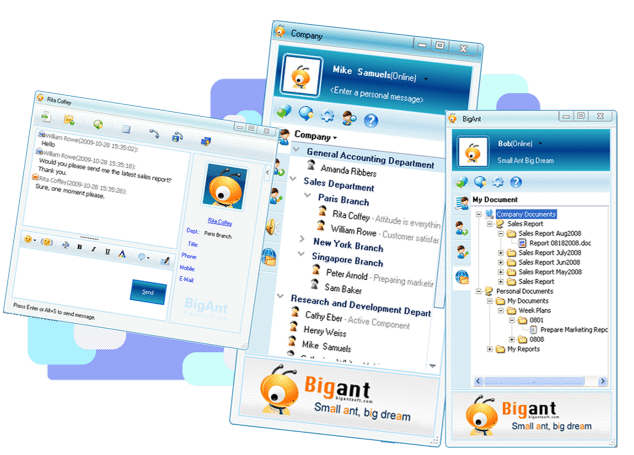 Click to enlarge
Description:
Features:
1. Instant messaging: Send instant and offline message to contacts from anywhere, track your message was read or not yet. All messages will be logged on both client computer and IM server, you can search with query conditions and print in one click.
2. Group Discussion: Start discussion among participants in real time, invite/remove members at any time. Group discussion can be arranged within Departments, selected multiple contacts or Users to create personalized discussion Groups. Also you can keep a record of group discussion and print it out.
3. Remote desktop: With permissions, display of remote computer's desktop on your screen in a few seconds. Remote session initiator can view or control partner's desktop to give instant assistance by using your own keyboard and mouse.
4. Contact list: View you contact list based on Departments which reflect your company organization structure. You can also create personalized groups by adding your recent contacts.
Support Windows, Mac, Android and Blackberry.